Pin It
Thanks to the glorious long holiday weekend, I completely missed the fact that yesterday was Tuesday. So to make up for it I'm combining it into today's post.
One a side note: All those great projects I posted last week... Didn't do a single one. Hopefully, I'll get to it this weekend!
This treasury screams summer to me:


I'm always on the lookout for unique and interesting treasuries. This one definitely fits the bill:
Featured shop: Latrouvaille
Now on to the Wear it Wednesday portion of the show...
Take a look at these Target beauties! I have a strong suspicion they will be mine by the weekend. I'm in love with them. At $20 they are a steal!!
Also loving this bracelet. Great summer colors.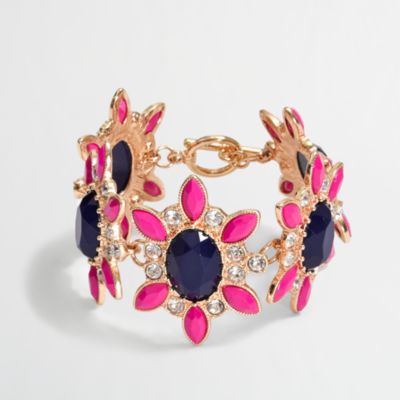 And this combination? Perfection.
Feeling crafty? Make your own statement necklace. This is right up my alley.