Pin It
Another installment of things I love. Honestly, I could probably write a post a day on this. But I will try to narrow it down to just a few by only including things I have tried or bought myself.
I will start with shoes, of course! I was needing a good neutral pair of wear-with-everything wedges for Spring and Summer and finally settled on this pair from
Target
.
Find it
here
. And BONUS... there is a $5 off coupon on the website!
I was
NEEDING
wanting a new maxi dress and found this gorgeous one at
Old Navy
.
This dress is so soft and comfortable! It is a tad long so I can't wear it with flats but I'm pretty short so on normal height people it will probably be fine. It has a V in the front and back so I will need to wear it with a cami.
On to jewelry.... I have been following Caroline G on her blog for a while now. She has some really great
jewelry
and has had some fantastic offers recently through Facebook.
Fantastic as in FREE except for shipping!
I claimed two separate offers for her bubble necklaces. They are both currently sold out (I think everyone else must have claimed her offers too) but I'm sure she will have more soon.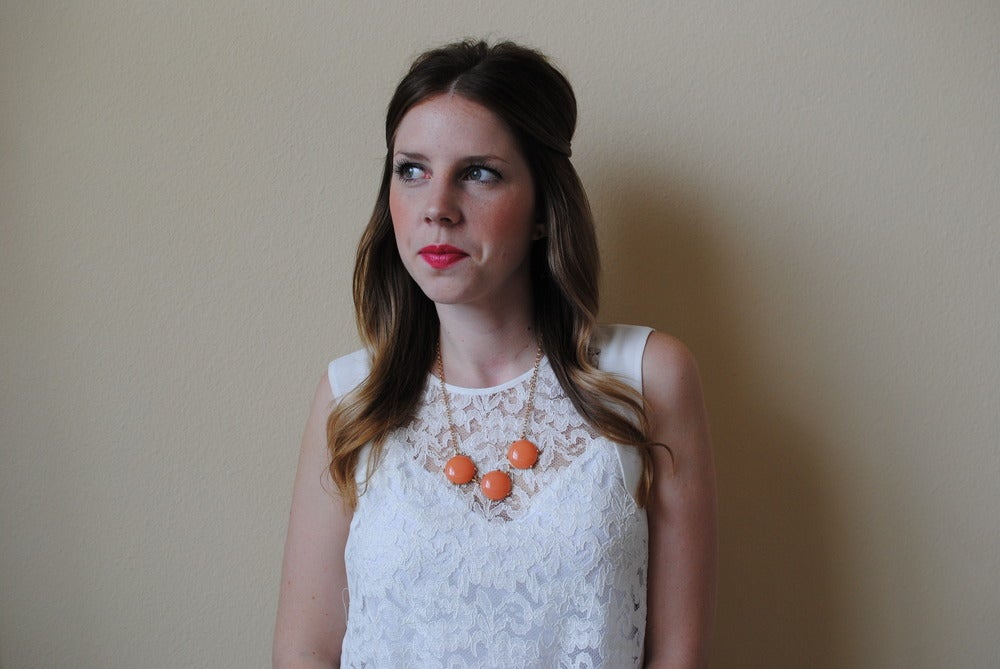 I'll end this post with a fun new perfume. I love anything with a citrus-y scent. Kate from
The Small Things Blog
recently posted about Pacifica Tuscan Blood Orange scented perfume she had found. I knew I had to try it. I bought the roll-on as a trial and I love it! It goes on with an orange-like smell but on me it fades to a soft floral.