Pin It
Work is so busy right now. I feel like all I do is go work, come home, go to bed, and do it again. I know I'm not the only one with a crazy life so I thought I would share some of the handy tips I have been finding on
Pinterest
.
1. I love this tip because I am always putting on a sweater only to find I have two points sticking up from my shoulders. Problem solved:
Just fold the sweater and hang it over the hanger as shown above. Ingenious!
2. I have a dog who loves to press his sweet, wet nose against the window as he watches the neighborhood happenings. Have you ever tried cleaning doggy-nose prints off of glass? Almost impossible until I stumbled across this tip:
These babies are miracle workers! Use a Magic Eraser to clean the nose prints off your windows and then wipe it down with glass cleaner after.
3. Who doesn't have a jumbled mess under their bathroom or kitchen sink? OK, maybe there are people out there who can keep it organized and neat but I'm not one of them. This is a trick my sister tried under my nieces' bathroom sink and it worked great:

Hang a shoe organizer on the inside of the cabinet to store bottles, accessories, toiletries, etc.
4. Ever try to hang a picture or a shelf on the wall and end up with 97 holes, none of which are straight or right? Here is your solution:
Put a dot of toothpaste where the hangers or holes are and press against the wall. Voila! You know exactly where the nail or screw should go. (Just make sure to clean the toothpaste off when you're done!)
I hope these tips are helpful. Remember: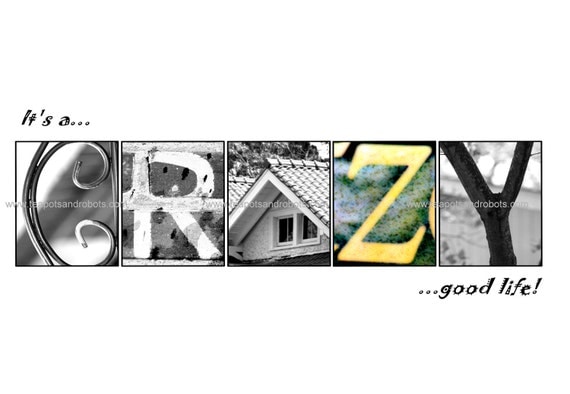 This fun print is available from Teapots and Robots
here
on Etsy.